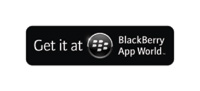 If you do not have access to the BlackBerry App World™, go to http://totalconnect2.com from your BlackBerry web browser - The free Total Connect™ 2.0 app requires a minimum OS of 5.0 or later.

* When you use BlackBerry App World™ to download the TC 2.0 app you will be notified automatically when the app has been updated to a new version – If you use the direct download link you will not be notified when an update for the application is available.
Version 0.0.4 Released 12/19/2011
*** If you require to have the Total Connect app (Red Icon) and the Total Connect 2.0 app (Blue Icon) on the same BlackBerry device please confirm the Total Connect app (Red Icon) version is a minimum of 2.30.